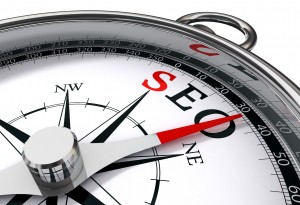 Many of my clients ask me to slow down or stop SEO during the seasons their offerings or services aren't highly used. For example a construction / home repair company is insanely busy during the spring and summer, but fall and winter business naturally slows down. I usually can justify slowing down on SEO efforts in the off season, but shutting down your search engine optimization is never a good idea. Google likes to see you care about your customers and you do this by caring about your website – adding content regularly, making sure errors are corrected, keeping up with social media, and even small things like your copyright year is not still listed as 2006. If your site appears stagnant for very long you're likely to start too see a drop in your rankings. Then when you're ready to start your site up again it's like an old engine that's sat around all winter. It will take a lot of time and effort to get it started and it probably won't run as smoothly as it did when you left it last fall. You're going to end up spending at least the same amount of time and money getting your site back to where it was than if you let it continue to grow throughout your off season.
Your Competitors Aren't Stopping
The only reason you hire an SEO company is because you have competition that's either beating you or trying to beat you in your market. If you were the only company that did what you do then you don't need SEO. That said, it makes sense that if even one of your competitors kept up with SEO in the off season they would dominate the market (or at least your part of it) when you started your SEO back up.
SEO Is a Cruise Ship
It takes a lot of effort and time to get it going but once it's rolling it's hard to stop. Of course there are the occasional icebergs like Panda and Penguin, but if your SEO has been honest all along there's not much risk of being hit. Once you stop your SEO efforts you'll see your big beautiful boat start to slow down more and more, starting to rust and collect dust. Then when it's time to start the motors again you have to go through that agonizing period where you can almost feel the breeze in your hair but it's just enough to tease you while your competitors are zipping by. If you haven't guessed it yet, I'm itching to go on vacation…
Best Of All…
Never mind the fact that your site will drop if you pause your efforts: if you keep it up your site will continue to climb. Imagine if most of your competitors paused SEO while you kept moving forward. When your busy season started you could very well be dominating your space and end up with too much work. What a concept! Think of all the sports that are played in the spring and summer – baseball (my sport – Will the Rangers break 500 this season?) soccer/futbol, marathons, triathlons, etc, etc. Those sports are not won in the summer. They are won in the winter when the athletes are intensely training. They don't end their season then take a 6 month vacation till it's time to play again. No! They work even harder in the off season and so should you in regard to your site maintenance and SEO.
There you have it – I've hopefully appealed to gear heads, vacationers and sports fans. If I missed your niche let me know and I'll come up with an analogy that will work for you. Until then it's back to dreaming of a beach while I keep your site on page one

Actually I just got back form a long weekend in Galveston so I'm good for now…