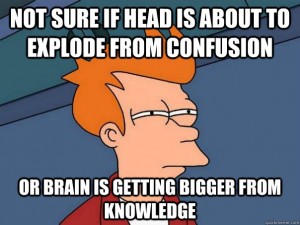 Schema markup or microdata, also called structured markup is one of those SEO tasks everyone should be doing. It helps ALOT, but it's kind of confusing and hard to understand. Schema.org has created an in depth list of markup "tags" to help Google and other search engines identify important parts of your content and distinguish between different types of content. Your address for example. If you're company primarily focuses on the local market you want to make darn sure Google knows where your business is located, right?

Let's say you sell gifts and home decor in Dallas. You probably don't care if people form New York find your site unless they're specifically searching in Dallas so you want to promote your address. One way to do that is put it in the footer of your site. Most people would do something like this:


Nothing really wrong with that – people will see your address and know how to find you. In all honesty, Google will find it as well, but if you take a little extra time and "mark it up" with proper schema tags you'll guarantee Google will not only find your address but understand it's an important part of your business. Here's the same information marked up with proper schema tags:


Look confusing? It does to most people the first time they see it. This is just one example of how schema markup should be used on your site. You can have markup on every page, defining articles, blog posts, ratings, testimonials, etc. Even within the body of your content there are times you should mark up certain areas of your text and images. You can probably see why most websites don't include schema markup. Like going to the gym every day we all know it's good for you but no one really wants to do it. Consider us your personal trainer for your website. We're here to show you what you need to do to help your site get better rankings and of course we can do it for you if you don't have the time/desire. Call us today for free advice and learn how we can economically add schema to your site or help in any / every aspect of your search engine optimization efforts.